In the name of the trend, Chevrolet boasted a new SUV that should become a dividing element between the Equinox and Traverse models.
SUV inspired by Camar
While in Europe Chevrolet did not fit too well, his home market, that is, the United States, is very good for him. This is evidenced by the arrival of another model that dusted off the name Blazer, which Chevrolet had already used. This is a five-door SUV with a gruesome look.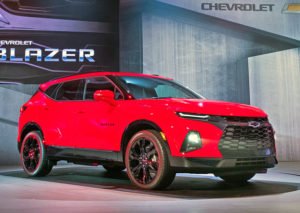 Already at the first glance at this novelty, it is clear from what model the designers came up with when designing it. The narrow headlamps and the ravishing mask clearly indicate that Camaro has been very strong for them. The SUV mask is so big that it acts like a black hole that absorbs everything. The most ravishing will be the RS version, which gets a black lacquered mask and the Premiere version will be able to boast this mask in chrome finish.
"It looks impressive on the road, but at the same time it meets the promise of versatility like any SUV and a Chevrolet crossover," says John Cafaro, executive director of Chevrolet design.
Drivers are not missing anything
Together with the exotic exterior, the interior of the car, which is very interesting and offers a whole range of attractive details, also corresponds. These include round ventilation exhausts or an 8-inch infotainment screen that can also handle Apple CarPlay or Android Auto and also a Wi-Fi signal.
In addition, the interior can be varied in varying proportions and adjusted in color. The crew will have everything you need, such as a wireless recharging, an electrically lockable compartment, or just six USB ports.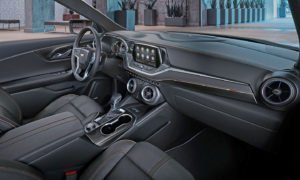 The new engine offers a new 2.5-liter four-cylinder gasoline engine that complements the 3.6-liter six-cylinder forklift. While the base will be tuned to 143 kW, the V6 will have 227 kW. Both engines will be coupled with a nine-speed automatic gearbox and all four-wheel drive will be available.